Welcome to Aliceville Elementary School
Our Mission
Inspiring Ethical Leaders.....One Child At a Time
Our Vision
To provide a positive, safe environment that produces respectful, resourceful, responsible leaders with strong moral values.
It pays to come to school and be on the Honor Roll!
Congratulations!!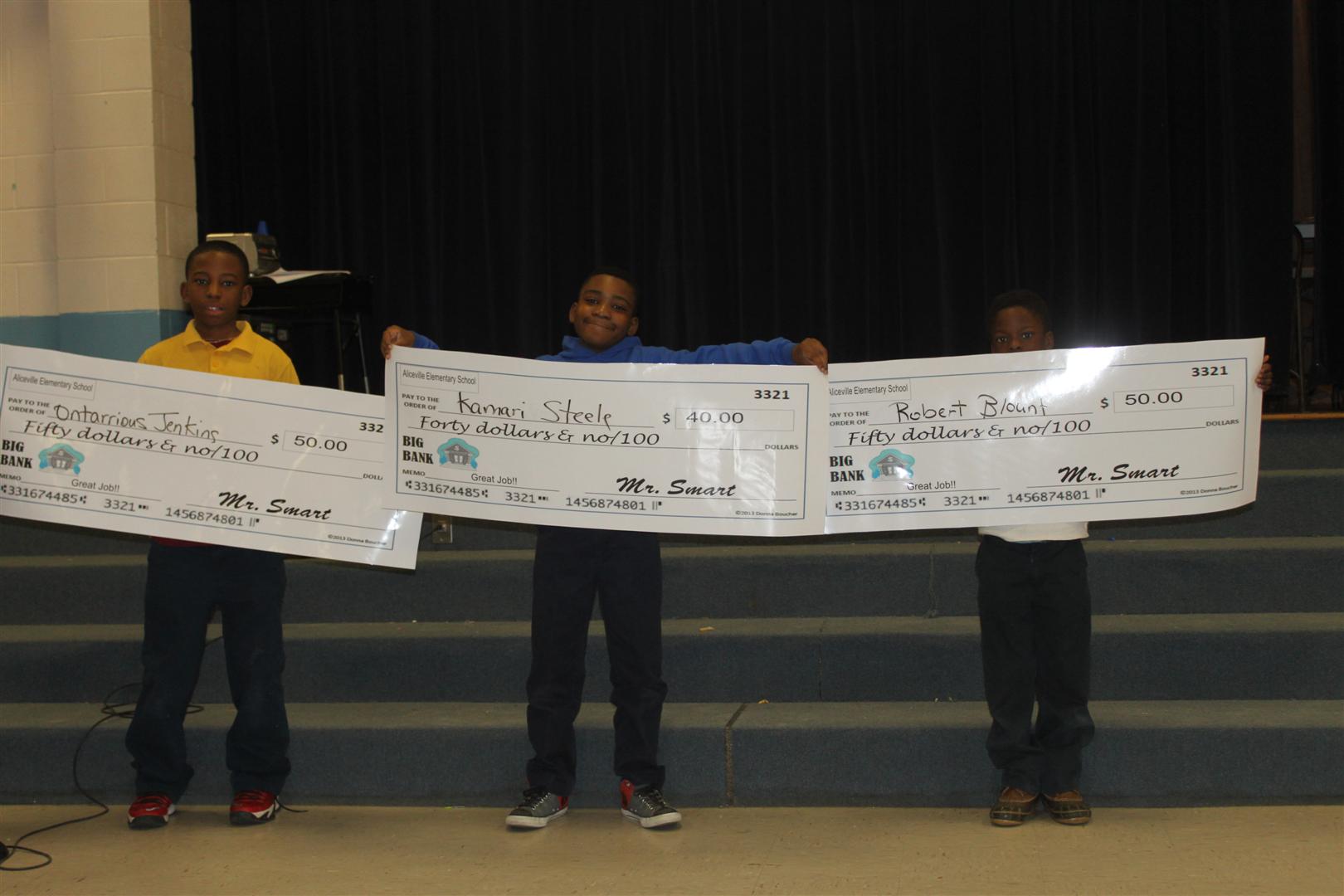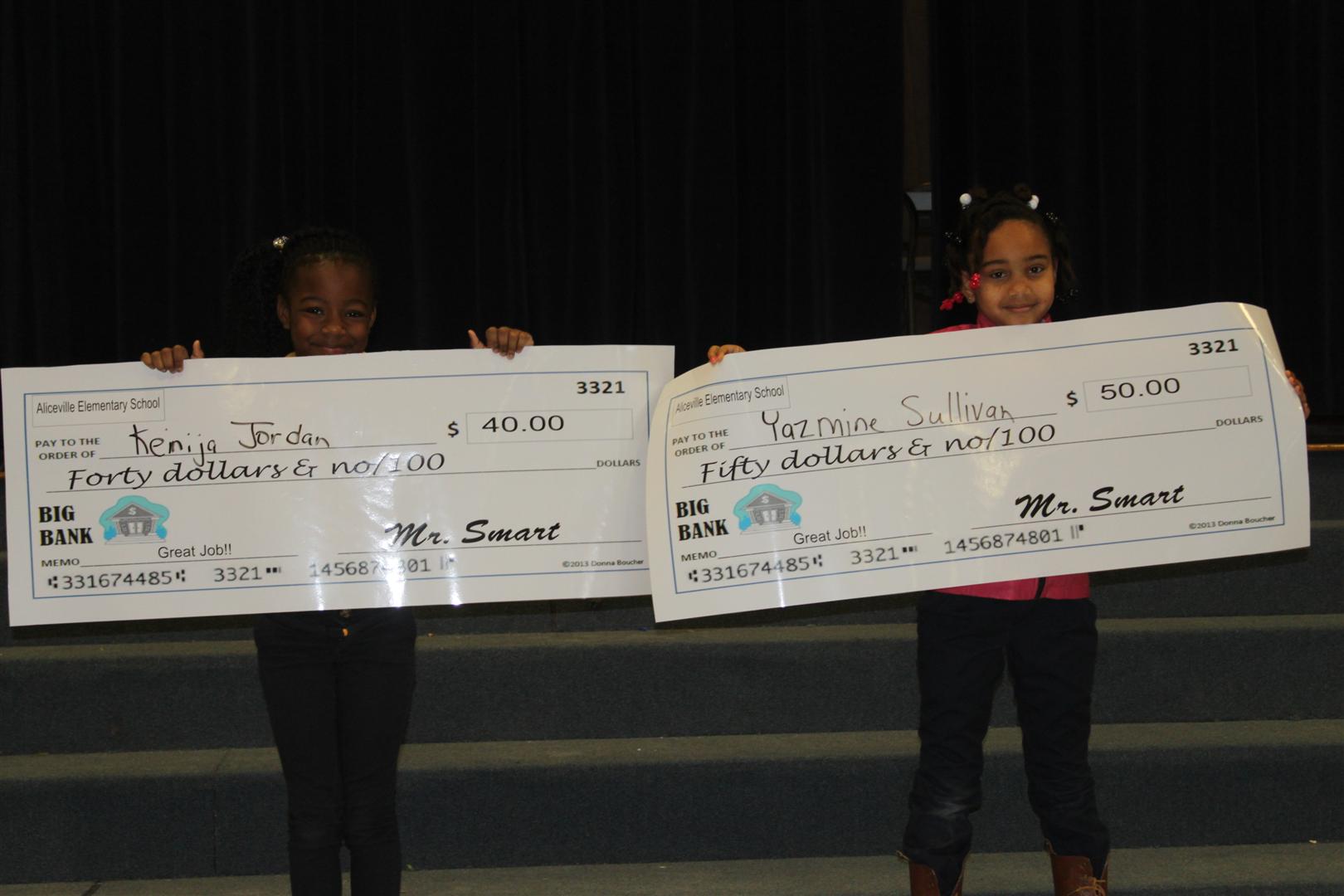 Congratulations to our School Spelling Bee Winner!
Jarricka Sherrod is a third grader from Ms. Stewart's Class.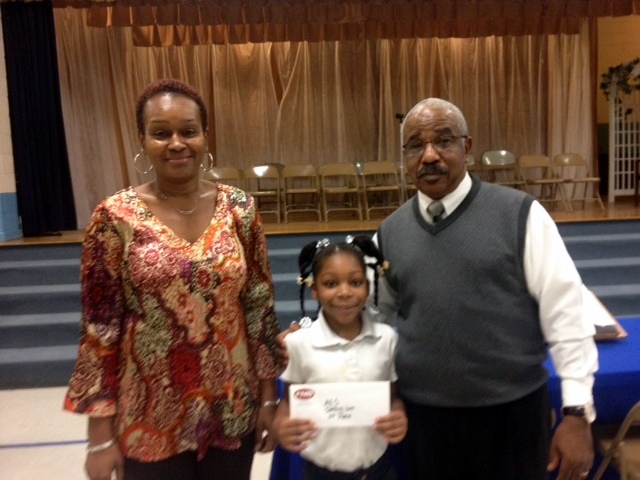 Shown are Robin Taylor of FNB of Central Alabama, Jarricka Sherrod, and Mr. Smart, Principal
Please remember to support of Coke Rewards Program by sending in your boxtops and caps!
Our daily lunch menu is available by clicking on the lunchroom tab on the left.